The Barnwell Park Home Review
Posted by admin on 13 September 2021 12:00:00
It's time to take a deep dive into our beautiful Barnwell park home! Embracing the very best features of traditional park home design, our Barnwell model combines traditional charm with generous room proportions and ample storage. Carry on reading as we take a closer look into this home's features, room-by-room…
General & Exterior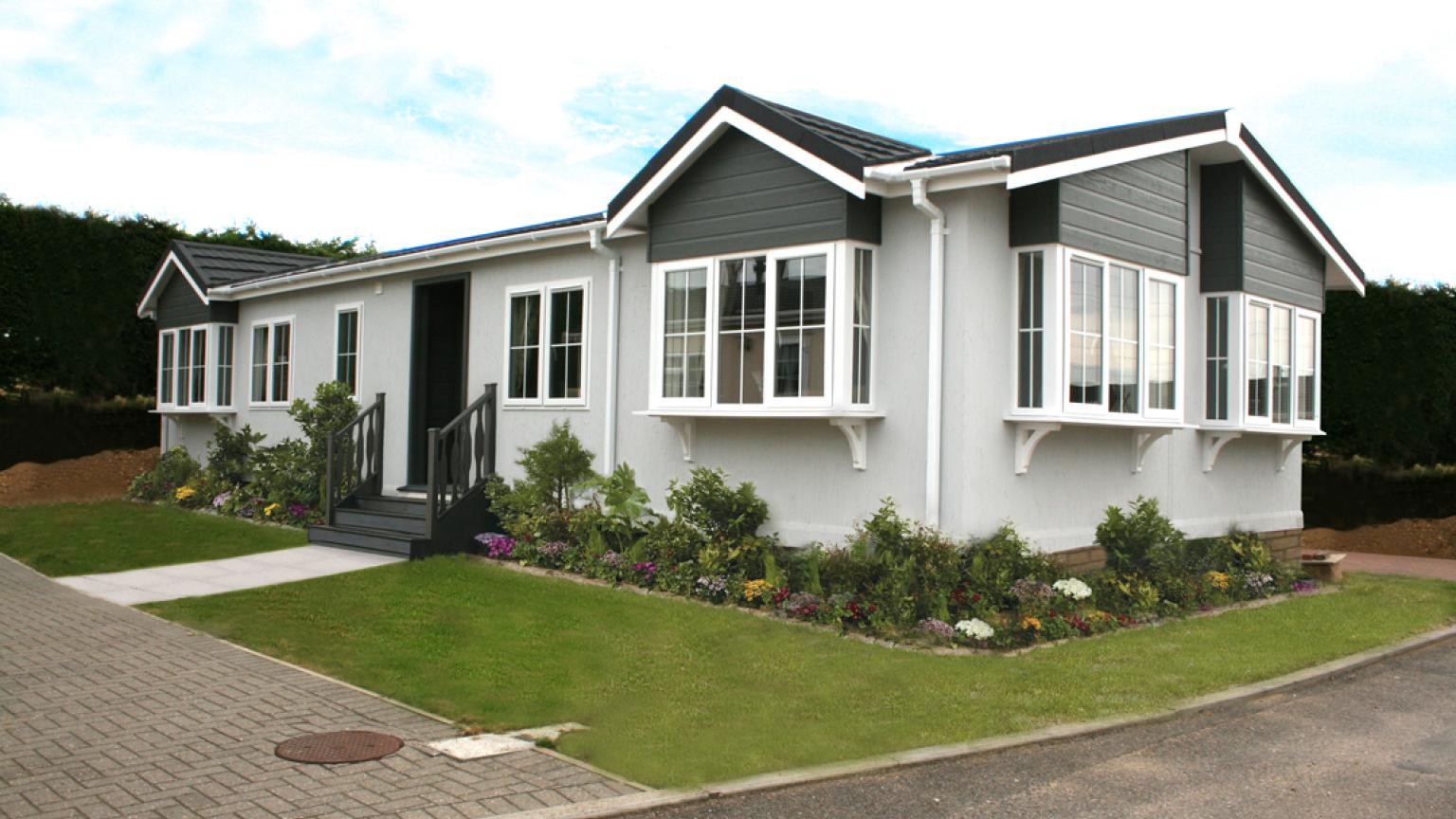 The exterior has Mapei render which comes with a 10-year warranty, giving the home protection, as well as beautiful aesthetics. Like all of our other models the Barnwell is built to the BS3632 standards, so you know you are getting the best of the best. This model has a gorgeous side gable with box bay window and white cottage bar windows. When you enter, you are greeted with a built-in cloaks cupboard and loft access.
Kitchen & Dining Area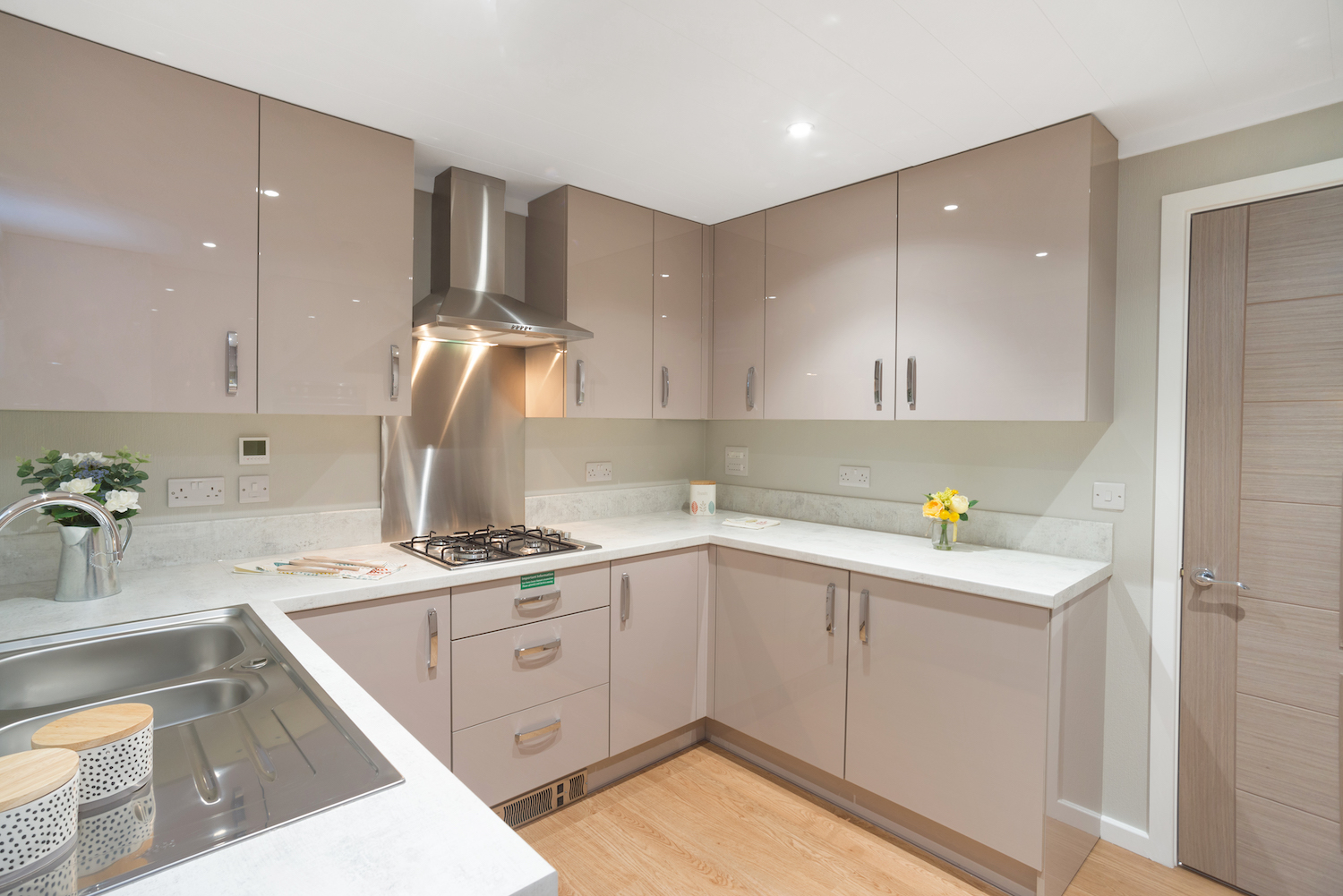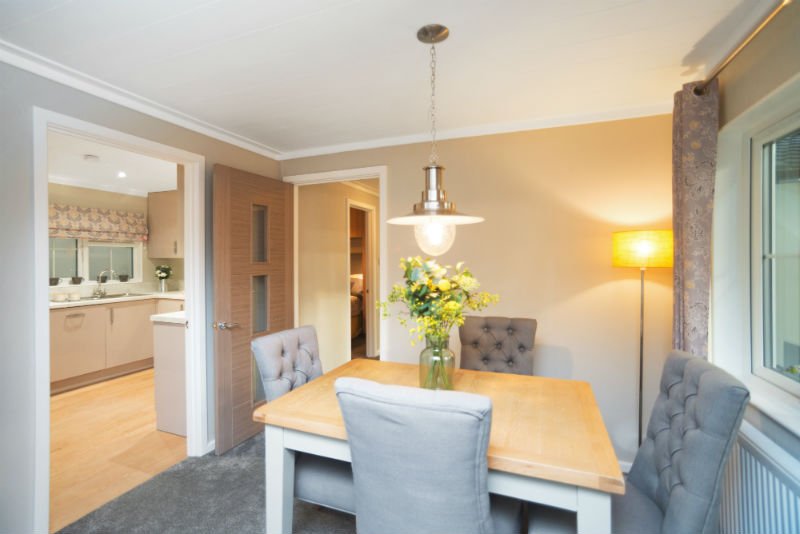 This model has more of a traditional feel as the kitchen and dining area are in separate rooms as opposed to the more modern open-plan style! Both types of layouts are wonderful, however, if you're looking to have a home where each room has its own specific function – the Barnwell is for you!
As you walk into the kitchen you'll discover all the finest equipment such as the integrated fridge/freezer, dishwasher and washing machine. Enjoy cooking your favourite meal with the stainless steel gas hob, double electric oven and make use of the stainless steel 1 ½ bowl sink with mixer tap and steel splashback!
When dinner is ready to be served, walk on over to the dining room which has an extendable table (perfect for extra guests!) with 4 grey chairs, a fancy pendant light and it has double doors to the incredible lounge.
Lounge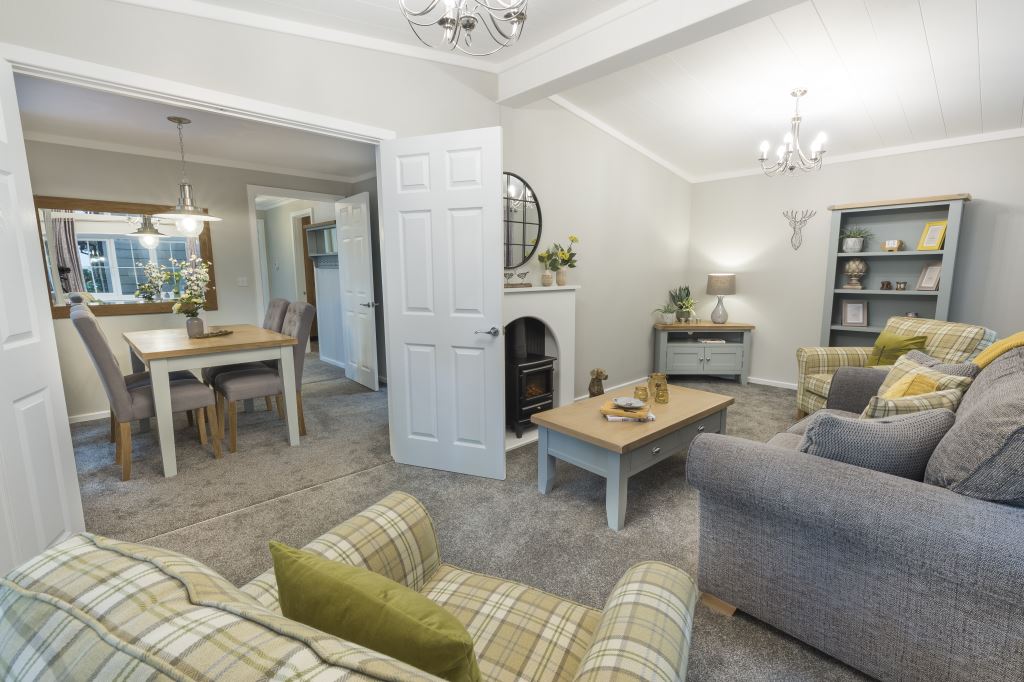 The lounge exudes a homely, cosy feel with a two seater sofa and two arm chairs for comfort. Pop on the feature stove-style electric fire with white surround for when you're feeling like you want to sit back and relax. Make the most of the daylight as the sun enters through three box bay windows (perfect for displaying your family photos and knick-knacks).
Bedrooms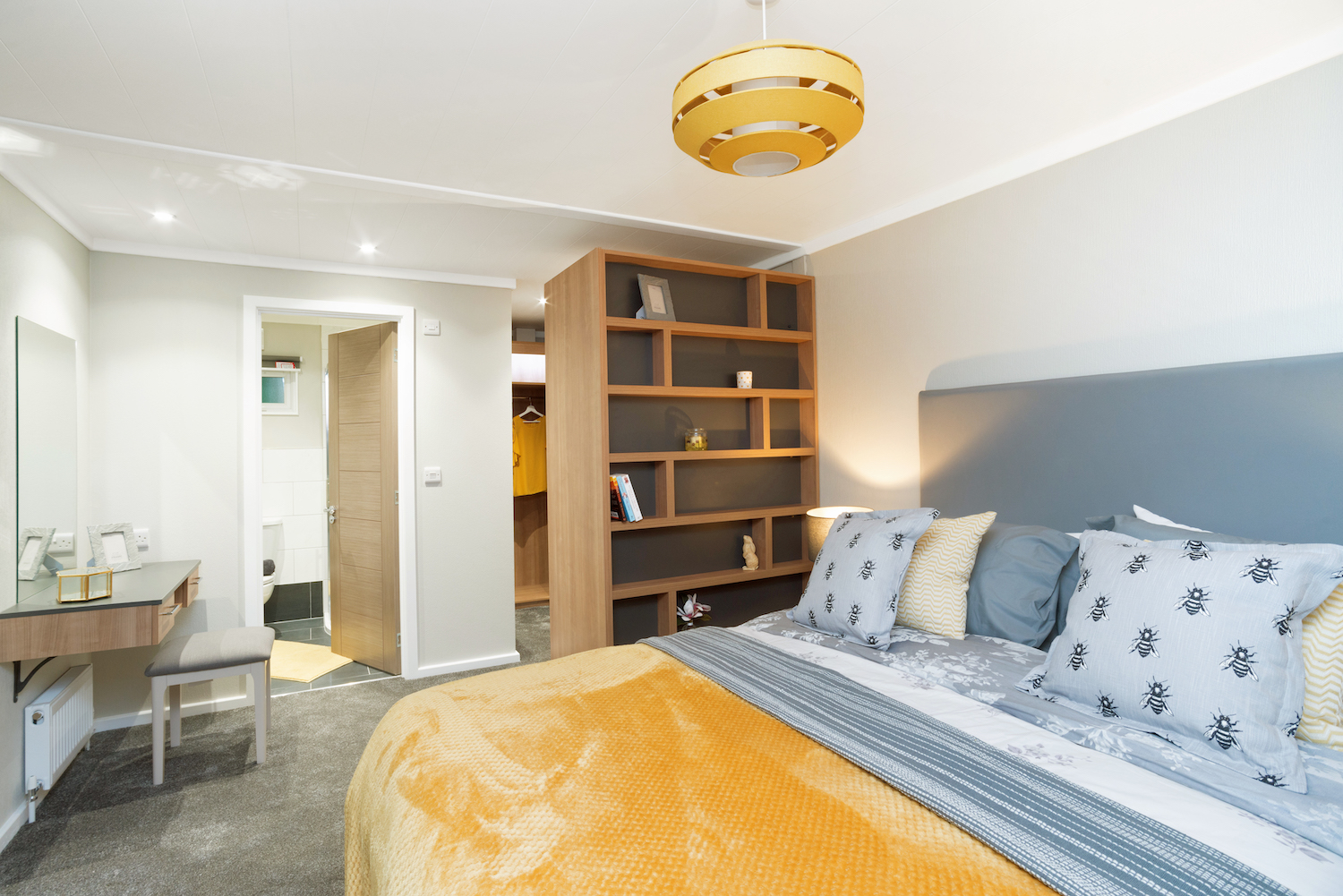 The Barnwell boasts two gorgeous bedrooms, one of which is the master bedroom which has a king size divan bed and freestanding bedside draw units. Treat yourself to getting ready on the dressing table with mirror and stool. Wow your guests when you show them around with the walk-in wardrobe! Last but not least, the master bedroom has a personal en-suite with a shower.
The double bedroom has a double divan bed and build-in wardrobes – no guest will be left dissatisfied.
If you opt for the 50' model, you'll also get an extra room as a study which comes with a desk and office chair!
If you are interested in our Barnwell park home, please contact us here. We're more than happy to help! If you would like to view other park home models or holiday lodges, visit our website.
Subscribe Here!
Difference #86
Building Lifestyles people love
We know you're unlike any other customer. That's the difference with Tingdene, we know you're not just choosing a new home or investment. You've chosen a new way of life.
To learn more about our range of park homes and holiday lodges, enter your email below and we'll keep you updated with relevant;
news
offers
brochures
information about shows and exhibitions