Discover Residential Parks (Aug 2021)
Posted by admin on 16 August 2021 12:00:00
Are you feeling overwhelmed by the number of residential parks available? Or maybe, you haven't yet found the one that ticks all of your boxes… Fear not, we're here to help!
We understand moving home is a huge step in your life and not something to be rushed. So, if you're looking for a down-to-earth, non-salesy person to help and build a relationship with, then give our team a call!
Below is this month's hand-picked selection of residential parks which might feature the one you've been waiting for!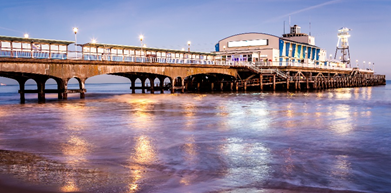 Doveshill Park – Dorset
A quiet and tranquil estate containing just over 80 park homes for those aged over 55. The park is set within Ensbury park; a residential suburb of Bournemouth. The area homes a small selection of convenience stores, 3 churches, 4 schools, a community centre and a small library. A bus service also operates throughout the area with routes to both Bournemouth town centre and Poole.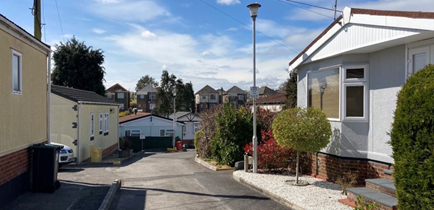 Other facilities nearby include Bournemouth Velodrome which welcomes cyclists of all expertise levels, Bournemouth football club, 3 outdoor tennis courts and an allotment for those of you with green fingers. If relaxing at the seaside is more your cup of tea, you'll be pleased to know there are not 1 but 3 beaches nearby.
To explore this park more, click here: https://www.tingdene.co.uk/residential-park-homes/park-finder/doveshill-park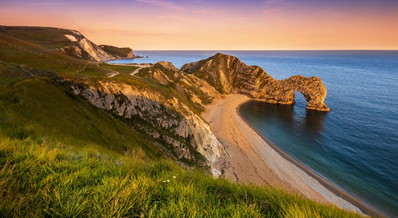 Rochester Court - Dorset
A fine example of a Royale Life park! This brand new development is surrounded by beautiful views as you gaze from your decking over the Dorset countryside.
Enjoy country walks through Wareham Forest with your four-legged friend, only minutes from the park and we recommend taking a picnic to fully appreciate the surroundings! Or if you prefer open water swimming, Durdle door is only a 25-minute drive. Maybe you'd prefer to explore the history, and there's certainly plenty of it, from the Jurassic coast to castle ruins, abbeys & forts.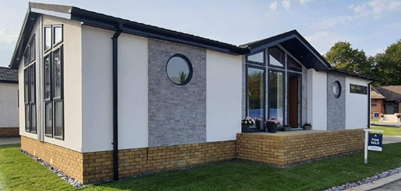 Closer to home, you'll find all your daily essential needs in the nearby town of Bere Regis (under a mile away), however for larger shopping sprees, trips to Dorchester or Wareham may be best.
The 2 bedroom Overstone park home is currently for sale for £300,000, however plots are still available if you'd prefer to design your own dream home.                                                      
Also, any homes purchased at this park before December 2021 will be entered into a competition to win an amazing sum of £100,000! Learn more here: https://www.tingdene.co.uk/residential-park-homes/park-finder/rochester-court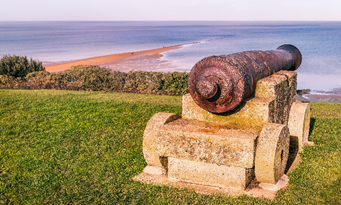 Beach Court Park – Kent
Relocate to a safe and welcoming community in the seaside town of Whitstable. With great transport links to London, the South Coast and the Channel Tunnel, you won't run low on places to explore!
Whitstable is a popular destination for water sport enthusiasts and often hosts the International Water-ski Championships, along with being home to one of the oldest yacht clubs in England.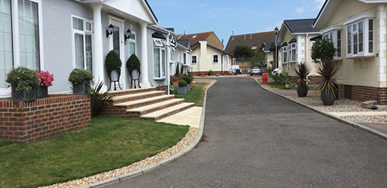 Look out for the World War II sea forts visible from the seafront, or take a sailing trip for a closer look, see the wind farm and enjoy spotting the seals. If you prefer to keep your feet firmly on land though, Whitstable Castle & Gardens is a lovely day out, offering scrumptious afternoon teas and events like vintage fairs.                                                                        Next door to the park is a highly rated pub and restaurant. All other amenities are within a short drive including various takeaways, a church, convenience stores, a post office, a doctor's surgery & a chemist. The local bus stop is about a 5-minute walk from the park.
To read more about this beautiful park and the two homes recently sited (The Harrington & The Regency), click here: https://www.tingdene.co.uk/residential-park-homes/park-finder/beach-court-park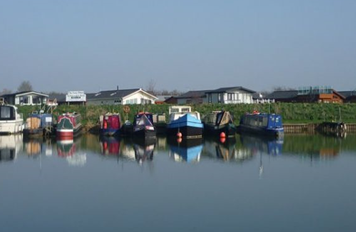 Lazy Otter Meadows -    Cambridgeshire
An attractive residential and holiday park set along the banks of the River Ouse between Cambridge and Ely.
Enjoy the stunning views over the marina and wave to the boats passing by, all from your very own home, or from the riverside bar at the park entrance.
Although the park is surrounded by beautiful countryside, the nearby village of Stretham is only a few minutes drive away and contains all of your everyday needs.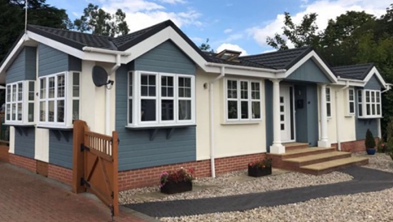 The village is known for its grade II listed steam-powered engine previously used to drain the Fens. St James' Church also homes many interesting artefacts, and the Stretham Windmill is a must-see. The city of Cambridge is about a 30-minute drive away.
If you're on the hunt for a unique park home, check out The Westcott – a one-off special, designed and built especially for this park.
To learn more, or to enquire about this fabulous park and home, click here: https://www.tingdene.co.uk/residential-park-homes/park-finder/lazy-otter-meadows
If these parks don't tick all of your boxes, you can find all of our residential parks here: https://www.tingdene.co.uk/residential-park-homes/park-finder/ . We work with hundreds of parks so are positive we can find the right one for you!
If you'd prefer, you can speak to our friendly team about your requirements and they can suggest some parks for you, so do get in touch: https://www.tingdene.co.uk/contact-us
Subscribe Here!
Difference #86
Building Lifestyles people love
We know you're unlike any other customer. That's the difference with Tingdene, we know you're not just choosing a new home or investment. You've chosen a new way of life.
To learn more about our range of park homes and holiday lodges, enter your email below and we'll keep you updated with relevant;
news
offers
brochures
information about shows and exhibitions