Discover your perfect residential park (November 2021)
Posted by admin on 22 November 2021 12:00:00
Does the thought of moving home, especially in the Winter give you the chills?
With so many events at this time of year, adding a new property to the list could be the last thing on your mind.
Hibernating the idea until Spring may feel like a better option. But did you know, many of our partner parks offer assisted move schemes? The park can assist in buying your current property (at 100% market value) or help sell your home with the help of a local estate agent. The park may even pay your agent & solicitor fees. Another bonus to transferring to park home living is there's no Stamp Duty to pay!
Transferring to the park home life has never been easier, so what are you waiting for?
Take a peek at this month's featured parks below and see if any of these suit your requirements. If you have a different location in mind or have a specific need, get in touch with our team of experts who will happily help you on your way to park home living.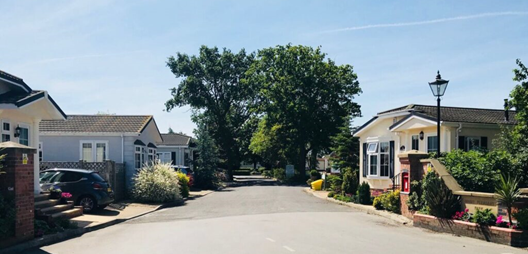 Mount Pleasant
Enjoy 18 acres of beautiful countryside from your doorstep at this park in the village of Acaster Malbis near York.
You can find your everyday amenities can be found via a short drive or bus ride through the peaceful country lanes towards Bishopthorpe and Copmanthorpe. There you will find convenience stores, two medical practices, Post Office, Church, and several pubs and restaurants. The larger supermarkets are further afield but still within a 10-15 minute drive of the park.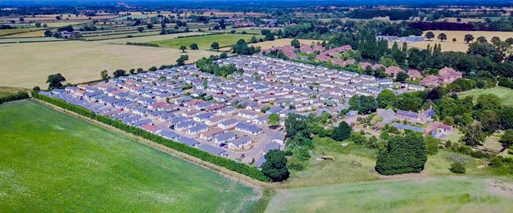 Back at the park, you will find a total of 160 plots, all residential and privately owned. You won't have a problem making new friends.
Our lovely Lamport park home will soon be available to view and buy, and with prices starting from only £200,000, you'll need to snap it up quickly before someone else!
Click the link if you'd like to know more about this park: https://www.tingdene.co.uk/residential-park-homes/park-finder/mount-pleasant.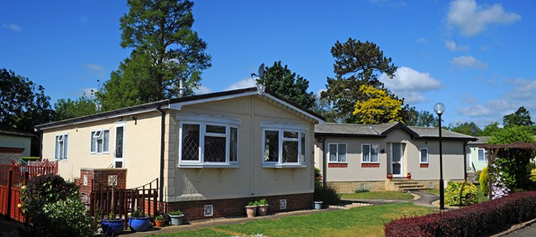 Westgate Park
The park is situated on the outskirts of the bustling town centre of Sleaford in Lincolnshire.
Less than half a mile from all the retail stores, including some lovely boutiques, so why not leave the car at home and grab your stepometre! Alternatively, there is a bus stop at the park entrance.
There's also plenty of sports facilities nearby including a golf club, leisure centre with a swimming pool, gyms and a football club. For those who prefer walking, there's a nature reserve, riverside walkway & a walking group close by too.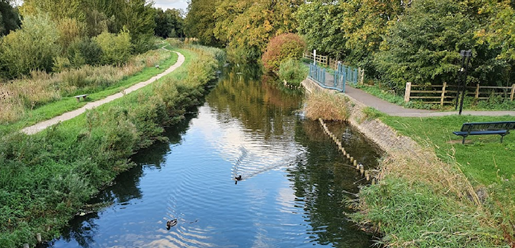 Why not get in touch and arrange a viewing of the park to see if it suits your needs. You can also view the Lamport show home at the same time. https://www.tingdene.co.uk/residential-park-homes/park-finder/westgate-park.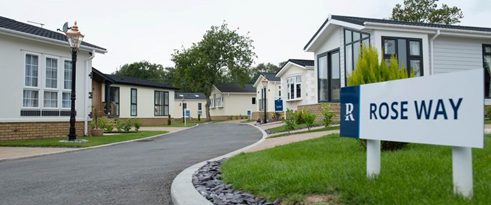 Royale Heights
Situated close to the harbour in Poole, Dorset. This new RoyaleLife park features beautifully landscaped grounds with ample parking and a welcoming community.
A bus stop is located at the main entrance if you fancy a day trip to Bournemouth or Poole town centre, or why not catch the ferry to nearby Sandbanks if you're feeling a little more adventurous.
All your local amenities can be found a hop, skip and a jump away in Upton. Whilst there, you must check out the beautiful Upton House and Country Park!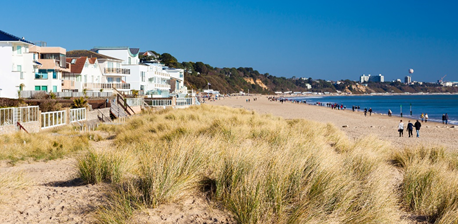 Site fees at this coastal, gated development are around £250 per month, and new homes are available from £199,950 (based on a brand new, luxury two bedroom park home).
If you think this is the park for you, head on over to their park finder page via the link and complete the enquiry form: https://www.tingdene.co.uk/residential-park-homes/park-finder/royale-heights.
T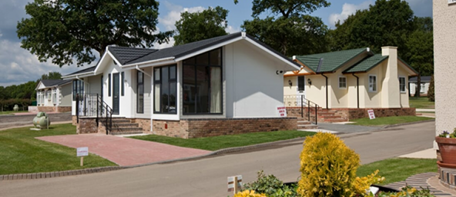 opiary Park
Only a stone's throw from Shakespeare's birthplace, Topiary Park lies on the outskirts of Bidford-Upon-Avon in the wonderful Warwickshire countryside.
Bidford Cricket club is also situated nearby, and all of your typical shops and services can be found across the River Avon bridge.
With lots to see and do in this county, nearby options include Ragley Hall park & gardens, Coxmere wood and Bidford Grange golf course.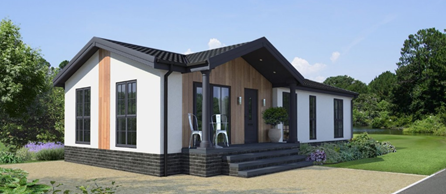 Three plots are currently available which are suitable for a Barnwell, Hayden Classic or Addington park home. If you're looking to design your own home, decorated and furnished to exactly how you want it, then this could be perfect for you!
Get in touch with our team if you have any questions or find out more about the park by clicking here: https://www.tingdene.co.uk/residential-park-homes/park-finder/topiary-park.
If none of these parks ticks all the boxes, don't lose hope; we have hundreds of parks all featured in our park finder service. Head on over to find the perfect park for you - https://www.tingdene.co.uk/residential-park-homes/park-finder
Subscribe Here!
Difference #86
Building Lifestyles people love
We know you're unlike any other customer. That's the difference with Tingdene, we know you're not just choosing a new home or investment. You've chosen a new way of life.
To learn more about our range of park homes and holiday lodges, enter your email below and we'll keep you updated with relevant;
news
offers
brochures
information about shows and exhibitions