How to Diversify Your Farm
Posted by admin on 25 October 2021 12:00:00
Farm diversification is becoming more and more popular… With all that land and gorgeous space, why not make the most of it? There's so many opportunities for farms to breach out and increase revenue with new kinds of business activities. Read on to find out how you can diversify your farm and explore some reasons as to why you should consider it!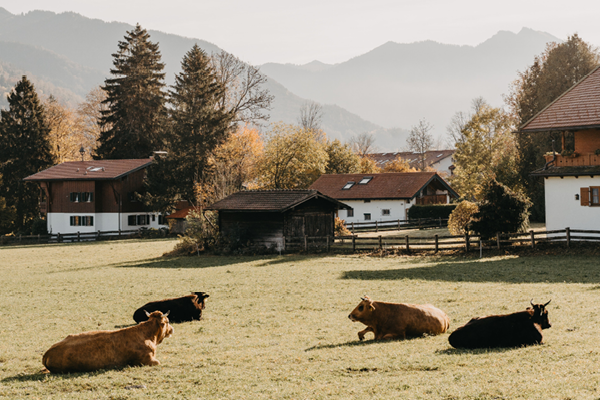 What is Farm Diversification? 
When a farm has new kinds of business activities operating on-site to generate various forms of income, this is called farm diversification. There's many varieties of ways to do this, from tourism and hospitality to retail! It's easy to create something that will suit you and your existing business model – have fun with it and enjoy it.
Diversification is not for every farmer or farming business but for many, making the best use of a farm's assets to enhance farm income from sources other than conventional farm production is desirable to them. According to a recent survey conducted by NFU Mutual more than half of England's 57,000 farms have diversified in some form. The market for diversification is further expanding in the UK with over 48% of farm holdings preparing or researching diversification ventures*.
The Benefits of Diversification
A recent survey found that 97% of respondents that have diversified consider it a success*, showing it's an investment worth undertaking. On top of that, there are a great number of enterprises and businesses looking for products and services that will assist you with your endeavours. Here are a handful of the benefits of diversifying your farm:
Increased and Varied Revenue Streams
The most popular diversification method is to let buildings for non-farming use; an estimated half of farms are now doing so. This includes holiday accommodation, commercial units, and office space. Opting to use modular buildings, like the ones we manufacture, is often the most efficient way to increase commercial space as it can be done in a fraction of the time it takes to build a traditional property, it is also cost-effective and cheaper than building a bricks and mortar property. As the property would be manufactured in our facility, it could also help reduce on-site noise, disruption, and may help deliver a faster return on your investment.
Reinforce your hard work and start looking into ways you can create a safety net if you ever find yourself having a difficult patch with income. Having multiple sources of income is a certain way to improve your revenue and decrease the risks of financial issues. The more avenues of revenue, the better!
Another reason to consider finding ways to diversify your farm is the shift in public opinion about our environment. This has resulted in more consumers looking towards green tourism and being more environmentally conscious about their purchasing decisions. Now is the best time to consider how you can be a part of this shift. A popular way in which many farmers are getting in on the action is by opening up their own farm shops. There are around 4000 farm shops in operation today, allowing customers to visit and purchase your fresh produce. This satisfies the consumer's desire to learn and experience where their food is coming from and trust it's going from farm to table. These farm shops can be created by converting existing property; however, this is often costly and not every farm has the existing property to do so which is why modular construction is again, a popular choice.
By adding new ways to diversify your business you will learn what works for you and your farm and be better equipped to make further changes in the future should you need to. These new activities and business initiatives can provide you with a varied range of revenue streams. You're in control of the balance between your existing and new initiatives, after all, you know your business best.
Farm Diversification Ideas To Get You Started
There are a number of ways in which you can diversify your farmlands. These projects don't necessarily have to be large in scale it's important you choose the routes and ventures that you think are best suited to you and your business model. We've compiled a range of different options for you to look at and consider:
Holiday Lodges and Glamping
Farm Shops and Cafés
Agri-tourism
Offices and Other Non-Commercial Buildings
Event Venues
Share your ideas with our friendly team today and we will be happy to talk you through your options!
How We Can Help
If you're looking to expand and diversify your business we're here to help and support you. Sharing ideas and inspiration on ways in which you can best enhance your existing assets, as well as looking at introducing new ones. Modular construction can play a key role in most farm diversification projects. Let us show you how your project could benefit from our many years of experience in delivering successful and compliant modular solutions. If you would like to discuss a modular/farm diversification project with us, get in touch today. 
*https://www.nfumutual.co.uk/farming/farming-diversification - *NFU Mutual Diversification Report 2020.
Subscribe Here!
Difference #86
Building Lifestyles people love
We know you're unlike any other customer. That's the difference with Tingdene, we know you're not just choosing a new home or investment. You've chosen a new way of life.
To learn more about our range of park homes and holiday lodges, enter your email below and we'll keep you updated with relevant;
news
offers
brochures
information about shows and exhibitions