Things to Consider Before Buying a Park Home: Location, Finances & Insurance
Posted by admin on 10 January 2022 12:00:00
If you're looking to join a like-minded community alongside enjoying a quieter, more peaceful life - then this is the perfect decision for you! However, here at Tingdene, we'd never let you go ahead with a life-changing move without giving you the facts first. Here are a few things to consider before buying a park home…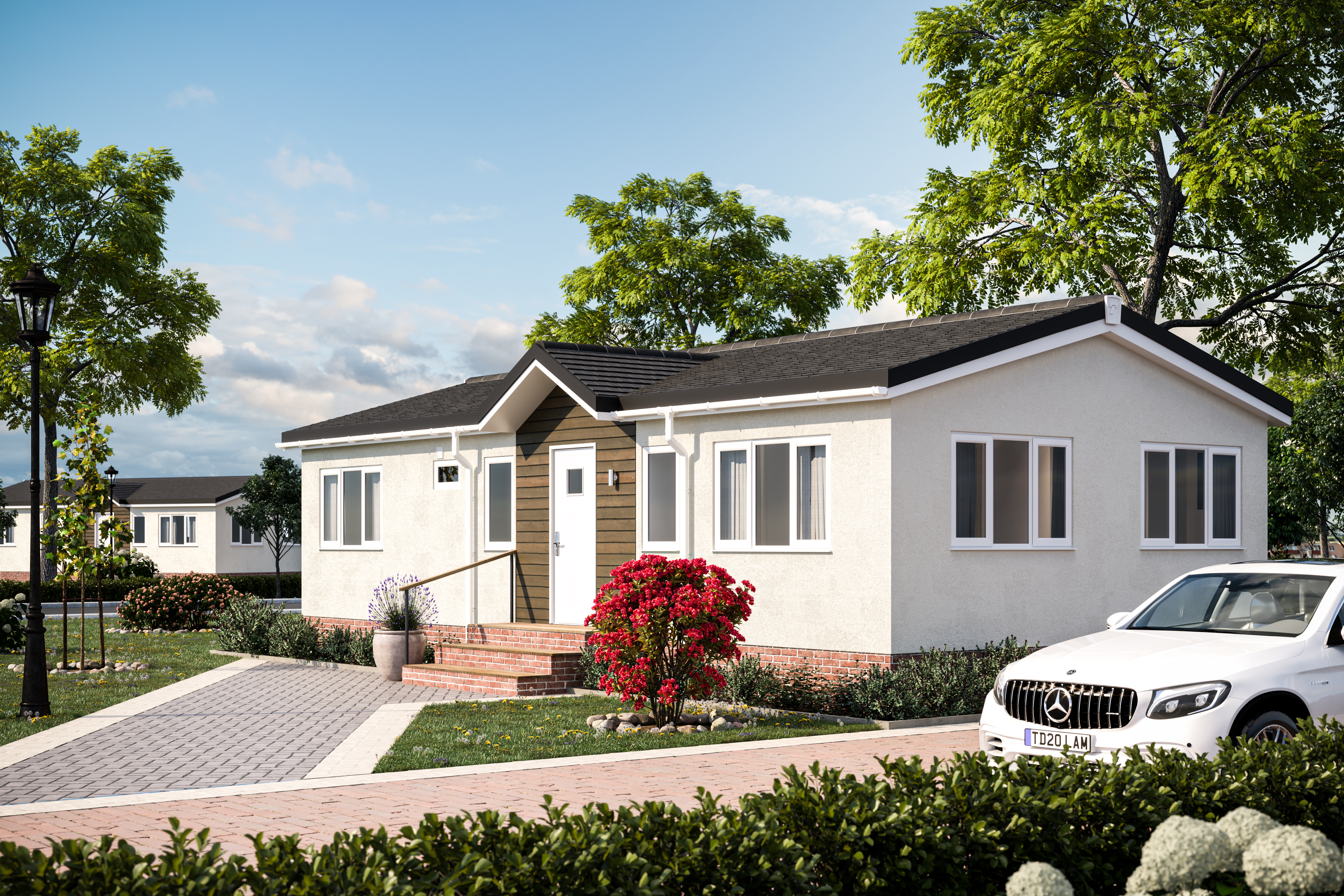 Choose your location
Have you considered what location you'd like to reside in? The world is your oyster (but more realistically, the UK is your oyster). Use our Park Finder service and filter by location to get a feel of your favourite areas.
Many people decide to release a chunk of equity from their old bricks and mortar home to make life a little more comfortable in their park home; in order to do this, you need to choose an area where the prices are in-line with the amount you want to spend on your new home. There are many variables when it comes to the cost of pitch fees at parks, such as the amenities and facilities available. Is the location in a low or expensive area for the property?
Parks are found in all sorts of places, from the busy urban city to the peaceful rolling countryside and in every part of the UK. Some are small and simple, while others are large and luxurious. Whether you choose to live in an independent, small family-run park or decide to live in a larger park, it's an exciting decision to make based on your personal preferences.
Be realistic about the practicalities of your location. Do you want to be within easy reach of work/volunteering opportunities? Do you want to stay close to friends and relatives? It's really important to consider how easy it is to travel to them if you visit or vice-versa. Where's the nearest bus stop? What are other transport connections like such as train stations and motorways?
What do you personally require in order to pursue your desired new lifestyle? Do you need to be around people who you know you're going to enjoy being with, both old and new friends and neighbours? If this is the case, then maybe join a few online groups to explore who's already at the park and get chatting, or visit the park to see their social club. Do you have any hobbies which are important to you? If so, consider a park where you can enjoy your pastime whether that be fishing, golfing or whatever your heart desires.
Do you want to buy a home for your own land?
There are a few reasons as to why you may want to buy a home for your own land, such as owning a large garden and needing accommodation for an elderly relative or someone with disabilities. It's common for a live-in carer to reside in a park home on own land and it's also a great extra space for guests to stay when visiting your home.
The most important factor when thinking of putting a home on your own land is site access. A lorry with your home needs to be able to get as close to the location as possible and then an all-wheel-drive vehicle moves it into its final position. Other vehicles will need to get to the site, such as the concrete lorry to pour the base, excavators, for service trenches etc.
Financially there are a few other things you'll have to consider such as transport and siting of the home. All of the connections will have to be completed by registered professionals including the electric, water, gas and waste. You'll also be responsible for the cost of the exterior finishing of the property such as the skirting around the bottom of the home, landscaping, steps/decking, driveway, etc.
Although park homes are able to be moved, there are still planning laws to consider. Each local authority will have its requirements as well as the need to follow the government's national planning policy framework.
Tingdene has offered development services for over 20 years and can help you with this process.
Finances
Typically, a new park home can cost anything from £70,000 up to £300,000, the price varies according to the model you have chosen, the area it is situated and whether the home is new or second-hand, have you considered this? Also, the park home itself isn't the only cost to think about. You also need to take into account the cost of utility bills, council tax, site fees and insuring the home.
How are you going to raise the cash for your new home? It isn't possible to obtain a mortgage to purchase a park home, so, in order to release equity in your existing home, you will need to sell it first. Will you sell via an estate agent? Will you go with a provider who will purchase your house to allow you to move on quicker? There are also finance companies that specialize in providing loans for park home purchases. Our friendly sales executives are happy to help point you in the right direction of what your best option is, get in touch today!
Insuring your home
Did you know that just as you would with a traditional bricks and mortar home, you should insure your park home? The true test of an insurance policy is not the price you pay, it's what happens when you need your insurer most and when you need to make a claim. So, have a browse and choose the best insurance suited to you. We're happy to point you in the right direction for the best insurance advice.
What next?
Read our second blog which outlines the things you need to consider before buying a park home which relates to how to buy a park home, picking your dream home and customisations.
We hope this article has given you all the information you need to feel confident in your journey to buying a park home! Read our FULL step-by-step guide to buying a park home in our 'Park Home Buyer's Guide'. Alternatively, have a chat with our friendly sales team or head over to our website and explore what we can do for you!
Subscribe Here!
Difference #86
Building Lifestyles people love
We know you're unlike any other customer. That's the difference with Tingdene, we know you're not just choosing a new home or investment. You've chosen a new way of life.
To learn more about our range of park homes and holiday lodges, enter your email below and we'll keep you updated with relevant;
news
offers
brochures
information about shows and exhibitions