Top Tips for Buying a Holiday Lodge to Let
Posted by admin on 06 January 2020 12:00:00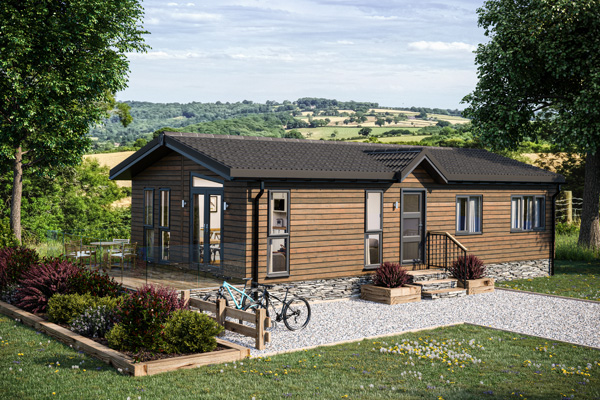 Are you considering investing in a holiday lodge to let? Statistics show that one-third of Brits chose to staycation in 2020. Plus with changing tax rules on buy-to-let properties, holiday lets could prove an increasingly appealing option for investors. Here's our top help and advice on what you should know when buying a holiday lodge to rent.
Check Your Leasehold 📋
It's important to check in your leasehold before you purchase a holiday lodge with the intention of letting it out. You might wish to rent out your holiday lodge but your lease might not permit you to do so.
Your Investment 💰
If you're purchasing a holiday home with the intention of seeing plenty of rewards from the offset, then think again. Before you start seeing any rewards you'll need to put in plenty of work to get your enterprise off the ground. You'll need to factor in your outgoing expenses such as the cost of the lodge or mortgage payments, which means you might even struggle to break even in the first couple of years. You should also remember that even though you might be renting out your holiday lodge for 9 months of the year that doesn't mean it'll be yielding for this whole period. It's important to factor in time periods when you're lodge isn't occupied by guests, such as in the low season when the demand isn't as high as other months. We would also recommend that you always take out insurance on your holiday lodge to cover in the rare event that something happens, so you don't lose out on your investment.
Tax Breaks and Benefits 💲
Renting out your holiday lodge could make you eligible for Furnished Holiday Let (FHL) tax breaks and benefits. To qualify for these your holiday lodge must be fully furnished and available to let for at least 210 days a year and occupied for at least 105 days a year. For example, instead of paying council tax, you would be subject to paying Business Rate property tax. You would then be able to claim up to 100% of this back through Small Business Rate Relief (dependent on the location).
Research the Market 📈
Explore the market for holiday property lets throughout the UK. Which areas appear to have the highest demand – coastal or countryside? Once you've done this look into the demand for holiday property rentals in a specific area. Is there a demand for holiday lets or is the local area over-saturated with properties?
Choosing the Right Location 📍
It's best to purchase your holiday lodge in a desirable tourist location. Choose somewhere tourists will want to visit not necessarily somewhere where you like. Not everyone will like the same thing so it's important to think about the customer's needs in order to maximise your rental income. Research the local region and decide whether you're investing in an area where tourists will want to come on holiday. The best way you can get a feel for the local area is by staying there yourself. Visit the local attractions and make sure there is plenty of nearby activities that might appeal to your guests. You should also try looking up other rental properties on websites such as Airbnb and Booking.com to grasp an idea of the potential you can unlock from purchasing a holiday lodge. Research how fully booked up they are and what they charge; this can give you a rough idea of your future investment and what you might expect to make.
Choosing the Right Property 🏡
Make sure to consider what your guests would like from your property before buying. A one-bedroom property might be great for you and your partner but it could be more difficult to rent out to tourists. A holiday lodge that sleeps four or more people will appeal to families and larger groups and will tend to bring in more revenue. You should also research what guests are looking for from their stay. Sykes analysed their booking data and found that most guests desired a holiday rental with a bit of luxury. Properties that also included off-road parking and were child and dog-friendly scored higher. Including features from, Wi-Fi to a small outdoor area for guests to BBQ and dine outdoors, a wood burner, a hot tub and even a dishwasher can all increase demand for your property. The most booked property style in 2018 was a pet-friendly three-bedroom property with an open fire, off-road parking, Wi-Fi, a garden, and a dishwasher. But, it's always best to research your market and see what could be in demand for your area.
If you have any enquiries, please do not hesitate to contact our friendly team - we're always happy to help!
Subscribe Here!
Difference #86
Building Lifestyles people love
We know you're unlike any other customer. That's the difference with Tingdene, we know you're not just choosing a new home or investment. You've chosen a new way of life.
To learn more about our range of park homes and holiday lodges, enter your email below and we'll keep you updated with relevant;
news
offers
brochures
information about shows and exhibitions