Discover Your Perfect Holiday Park (March 2021)
Posted by admin on 01 March 2021 12:00:00
So, you're looking for the perfect park to have a holiday home for future staycations in the UK? We've selected a handful of brilliant parks to showcase this month. Fancy exploring Cornwall, Gwynedd, North Yorkshire or East Sussex? Have a deep dive into these beautiful parks and imagine your family and friends enjoying these stunning locations with you. We have a wide range of holiday parks available to discover in our park finder service. Alternatively, let us know what you're looking for and our friendly sales team will be more than happy to help!
St Merryn Park – Cornwall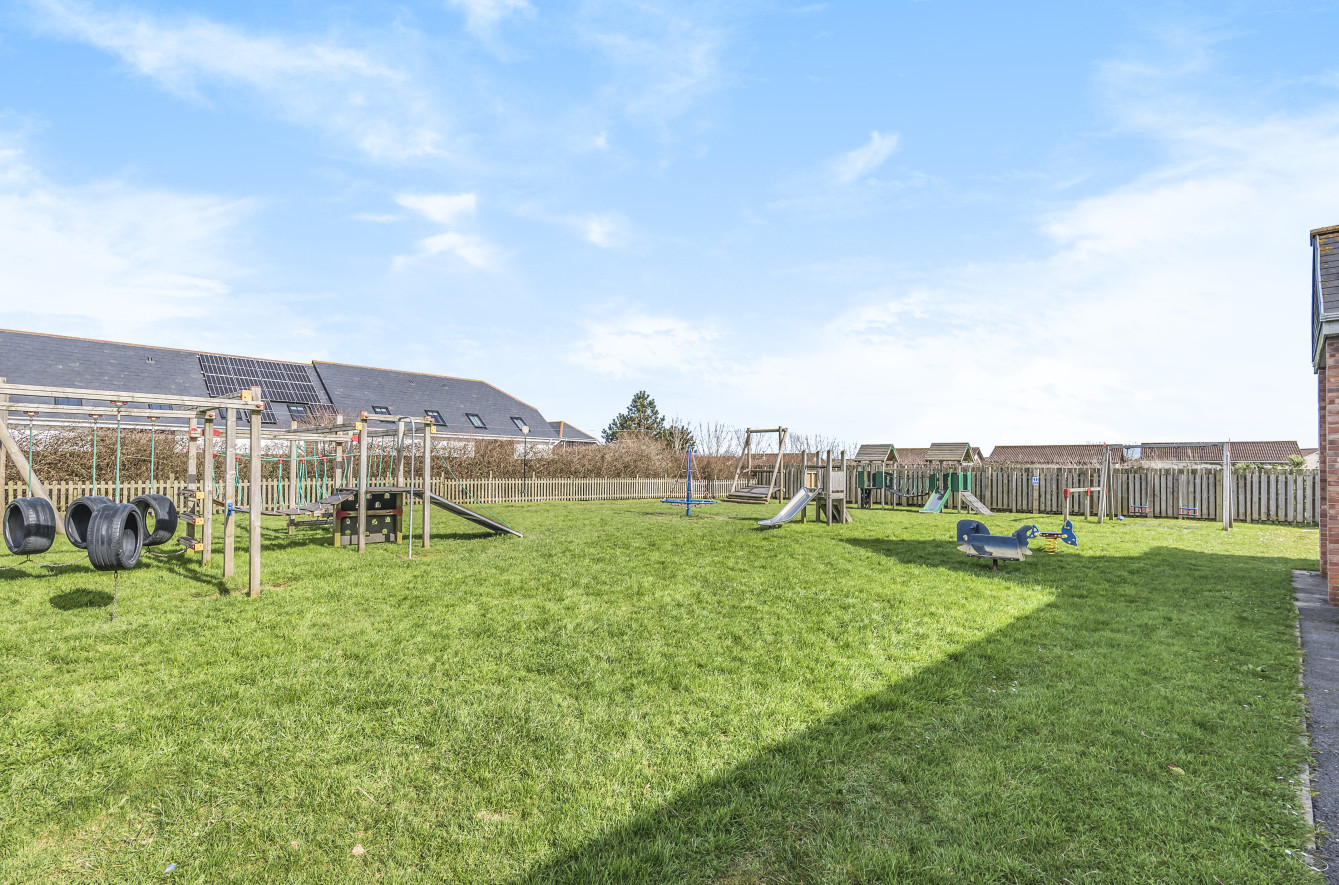 This stunning park is the perfect base from which to explore Cornwall. St Merryn Park is just a stone's throw away from the popular and picturesque harbour town of Padstow. If you venture only a little further into Padstow, there's a large supermarket and you'll find a lovely mixture of inns, cafes and restaurants, quirky shops as well as chain stores. Why not explore the famous array of amenities that are clustered around the well-loved harbour?
The local area of St Merryn has a petrol station, a range of shops, and numerous restaurants and pubs – you'll never run out of places to go and things to do. The park has many on-site facilities which are suitable for adults, kids and pets alike, such as the Venue which is the parks pub and diner which is great for a night our or an afternoon cider. The on-site facilities are open all year round, you'll have conveniences and activities on your doorstep!
St Merryn Park currently has our Havana (40ft x 20ft) on site, ready to greet new owners for a bargain price of £140,000. The Havana is a popular choice amongst our customers and is a timeless trendsetter with distinctive design and modern elegance.

This wonderful park is also part of our Overstone Offer where they are offering our luxury Overstone (42ft x 20ft) for a turnkey price of £149,000. Site fees are just £2172.53 per year and council tax is approximately £405 per year.
Could this be your perfect park? Learn more: St Merryn Park
Sanctuary Lodges – Gwynedd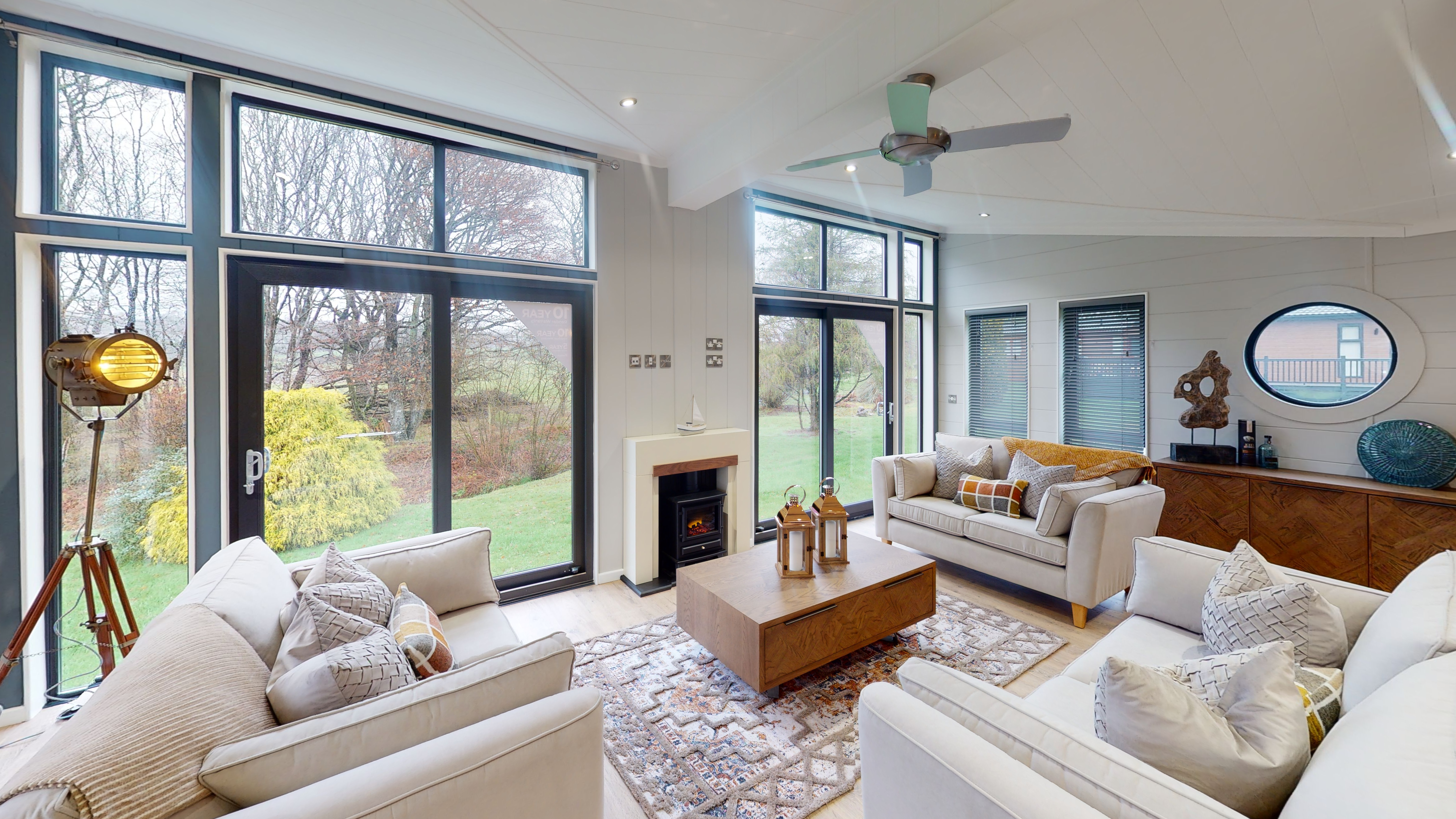 If you're after the perfect luxury escape, Sanctuary Lodges is located on the beautiful Llyn Peninsula which is ideal for sailing, yachting, surfing and coastal walking. The park nestles within a quiet countryside between the nautical Pwllheli Harbour and the award winning beaches at Porth Nefyn.
West of Pwllhelli is the ever popular and fashionable coastal resort of Abersoch - now famous for its Wakestock summer festival - whilst further westward still is Hell's Mouth, a long and curving beach embraced by high and rocky promontories that give commanding views of the southern coastline and offshore islands. Even more quiet and remote is the northern seaward edge of the Llŷn Peninsula, bordered by quiet lanes ideal for leisurely exploration. Nearby Morfa Nefyn you'll find golf, sailing, and the delights of Porth Dinllaen, a beachside hamlet accessible only on foot - and well worth the walk!
There's a number of leisure facilities onsite for all home owners to enjoy. Respite in the large outdoor heated pool, which is surrounded by a number of relaxation areas with full-length loungers, so you can just relax, read a book or some pool-side yoga.
Sanctuary Lodges currently have a Tingdene exclusive model at their park, the Lighthouse Lodge (50ft x 22ft) for £324,995. The Lighthouse has a sharp exterior then, once inside, internal glazing and portholes allow a plethora of light to grace the interiors. Truly beautiful!
Could this be your perfect park? Learn more: Sanctuary Lodges 
Bulmer Farm Lodges – North Yorkshire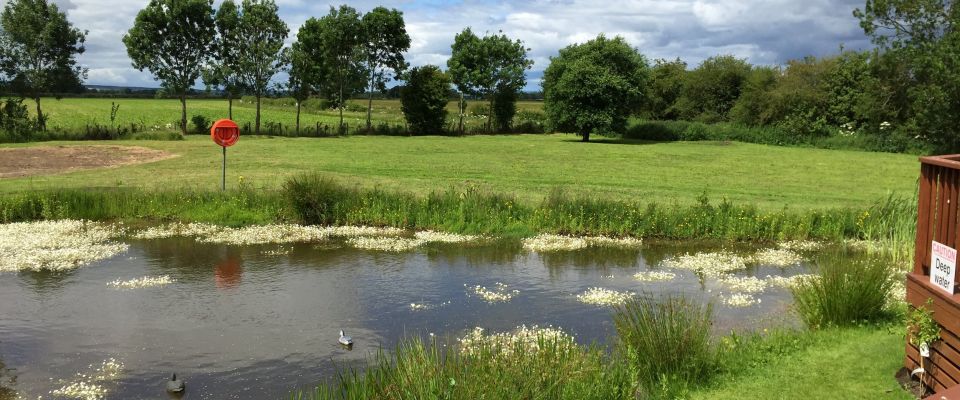 Surround yourself with gorgeous views as the Bulmer Farm Lodges is located in a heavenly country location by open fields, hidden away in the Vale of York. Bask in peace and tranquillity as this park is set at the end of a farm track. Enjoy relaxing country walks, fishing, golf and much more, which are all within reach of this idyllic holiday park.
Bulmer Farm Lodges has been designed sympathetically creating a beautiful and exclusive holiday development rich in wildlife and plenty of space. With the idea of a wildlife haven at the forefront of their mind they set about creating a luxury eco-friendly environment for lodge owners to enjoy for years to come.
Views across the stunning, open countryside and over an ornamental pond is designed to encourage nature onto the park. A variety of blossom trees and thousands of daffodils are planted around the park. Every spring the park have their own celebration in appreciating the natural beauty of their surroundings, similar to the Japanese tradition of Hanami.
Could this be your perfect park? Learn more: Bulmer Farm Lodges 
Crowhurst Park – East Sussex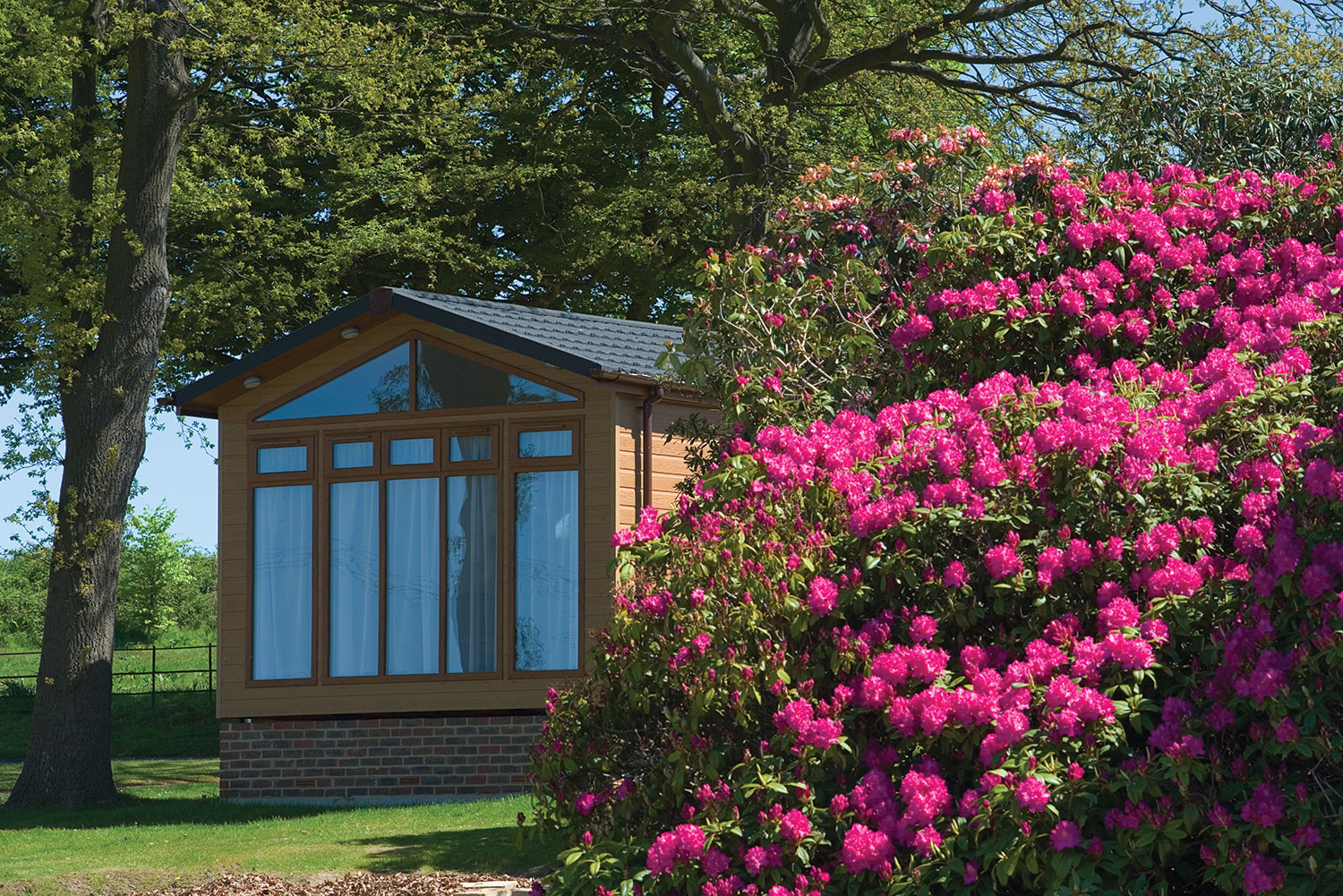 Just five miles from the beautiful Sussex coast in the heart of 1066 country, Crowhurst Park is an independent holiday park, privately owned for over 60 years. On-site facilities include the popular Manor House which features a restaurant, bar, coffee lounge and function rooms. The Leisure Club is located just across the lawn and contains an 18-metre pool, sauna, gym, fitness studio and beauty salon – you'll never run out of fun things to do at Crowhurst Park!
In the surrounding areas, visitors can enjoy a birds-eye view of the scene from the roof of the Great Gatehouse for an exciting perspective on the most important battle in English history. 1066 Country is the kind of place you don't just learn about history, you live it.
The Edwardian seaside resort of Bexhill-on–Sea is the birthplace of British motor racing. Europe's largest beach launched fishing fleet can be seen in Hastings and you can also enjoy the picturesque Old Town. If you really want to get away from it all, explore 1066 Country's beautiful countryside with its dramatic coastline, ancient forests, fairy tale castles, rich and varied wildlife and cosy country pubs.
Our gorgeous Brampton (40ft x 20ft) is arriving at this park in July and can be yours for a great price of £179,500. The stunning Harrington (40ft x 20ft) is also arriving at this park in July and be can be yours for a wonderful price of £198,750. If you're looking to secure a holiday home sooner rather than later, our Cosgrove (40ft x 13ft) is already at the park for £95,000. All are sold with the benefit of a 40-year license and prices include decking.
Could this be your perfect park? Learn more: Crowhurst Park
Subscribe Here!
Difference #86
Building Lifestyles people love
We know you're unlike any other customer. That's the difference with Tingdene, we know you're not just choosing a new home or investment. You've chosen a new way of life.
To learn more about our range of park homes and holiday lodges, enter your email below and we'll keep you updated with relevant;
news
offers
brochures
information about shows and exhibitions